DexaFit Biomarker Consultation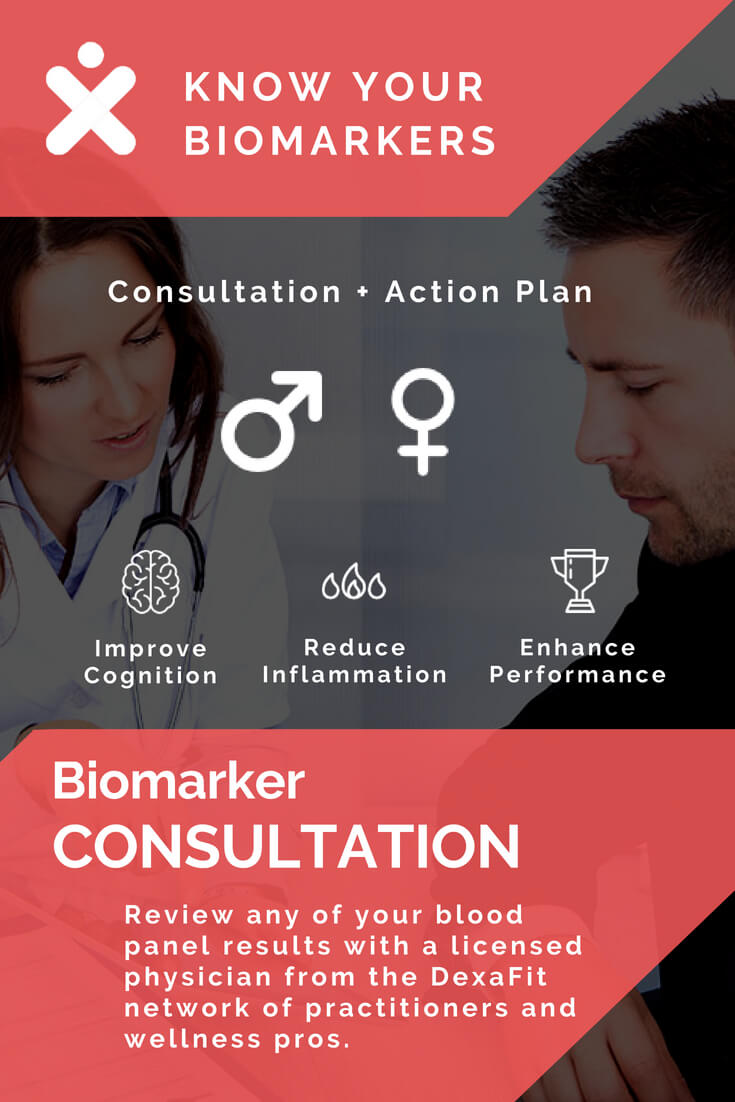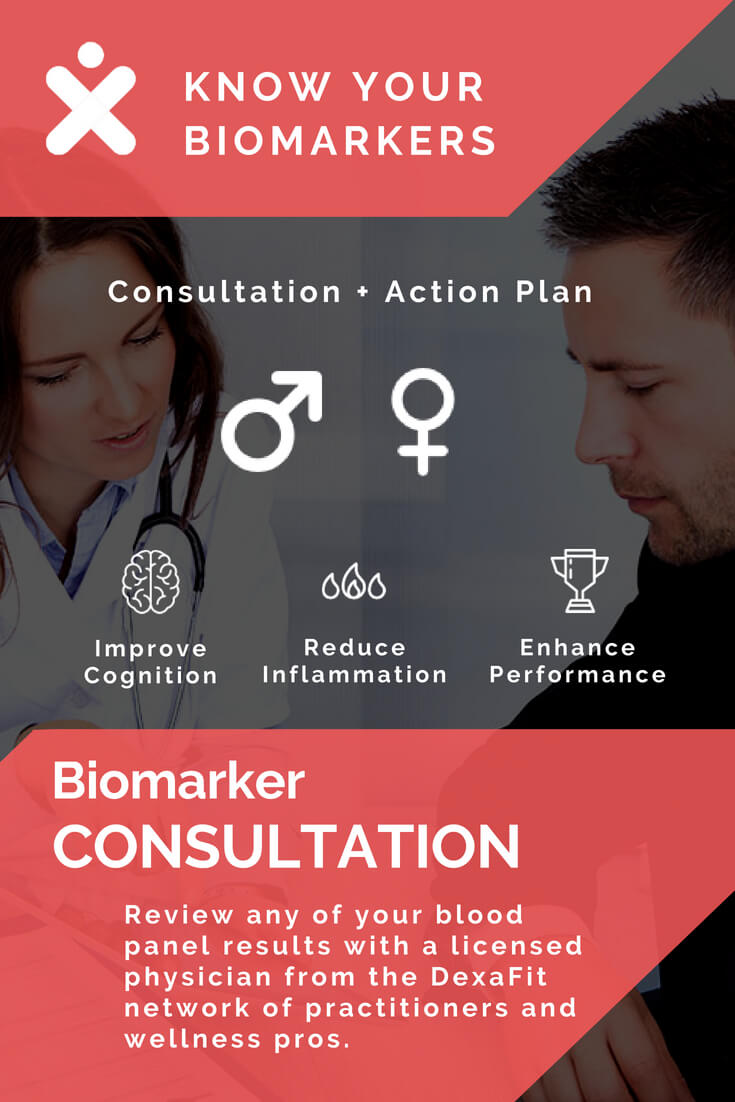 DexaFit Biomarker Consultation
30 minute consultation with a DexaFit licensed practitioner and Care Coach.
You've received your biomarker results. You now know what's happening inside your body.
But now what?
The DexaFit Biomarker Consultation is your opportunity to find out with a licensed doctor from the DexaFit network of practitioners and wellness pros.
Blood testing is a critical step to take if you want to implement a science-based optimal health program that will dramatically change how you feel and potentially add years to your life. Knowledge of exactly what is going on inside your body empowers you to perform at your peak physical and cognitive capacity.
Get comprehensive insights about your blood, discover potential deficiencies and imbalances that influence poor health and performance, and learn how to reduce your risk for preventative diseases like diabetes, obesity, autoimmunity, cvd, and more.
Combine the best aspects of physicians – judgment, empathy, and experience - with the best aspects of diagnostic lab testing – accuracy, precision and convenience – to get more in depth care and personalization.
You will receive a summary of your meeting and action plan to follow.