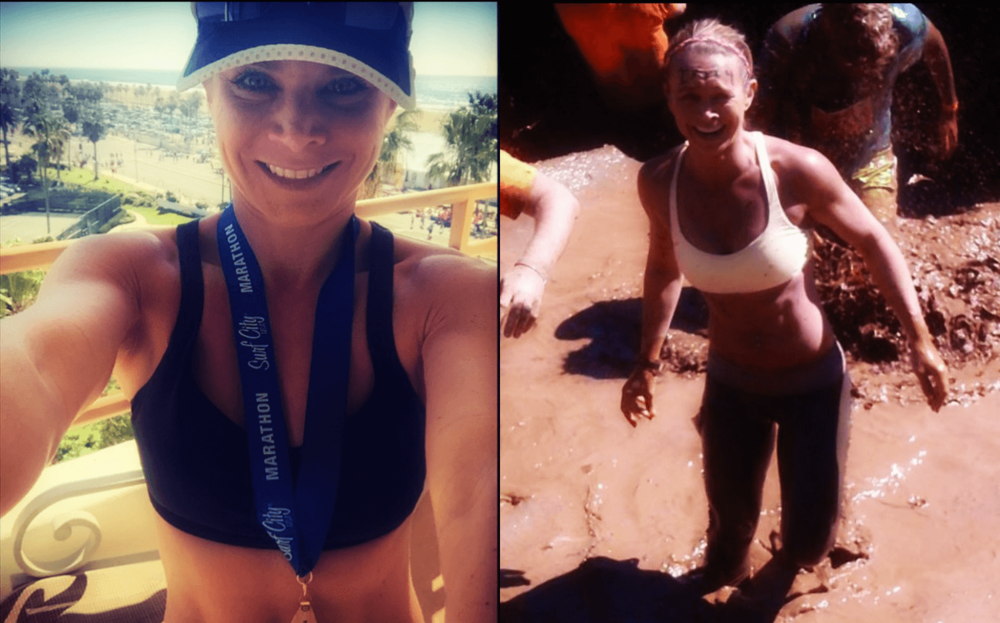 Amy Fasse
Breaking Through to an Even Higher Level of Fitness
"DexaFit is as important to the success of my fitness regimen as my gym membership and personal trainer."
Amy's Favorite Activities...
Triathlons
Weight Lifting
Ballroom Dancing
What She Tracks With DexaFit...
Body Composition
Cardio Fitness
Metabolic Health
Biomarkers
DNA
Food Intolerance
Microbiome
As a former gymnast, competitive ballroom dancer and kickboxer, Amy Donovan Faasse has spent much of her life in motion.
Today she lifts weights, runs marathons and will compete in her first IRONMAN Triathlon next year at the age of 40—with help from DexaFit.
Amy began visiting the DexaFit center in San Carlos, Calif., in 2014 after she felt like she had hit a wall in her fitness training.
"I'm a goal-oriented person and thought I should be seeing bigger and better results from all of my training," she said. "So I wanted to see the numbers from a DXA scan to know exactly where I'm storing fat and where to push harder."
Over the years, Amy had her body fat percentage measured at gyms and her doctor's office using a handheld bioelectrical impedance monitor and skinfold calipers. Both said her fat percentage was between 11 and 13 percent.
"Mind-blowing and paradigm shifting."
"Getting my first DexaFit scan was a little mind blowing because I came in at 19.7 percent," she says. "But while the other fat tests had so much room for error, the DXA scan was definitely accurate and has changed the way I train.
"As a distance runner, my body wants to store fat in general and I was shocked to discover I wasn't eating enough calories to combat that," she adds. "Even worse, I was burning through calories into muscle during my workouts. DexaFit helped me tweak my training to reduce fat and build muscle by eating more and showing me how to get more out of an hour in the gym than I used to in my two-and-half-hour workouts. I've been able to break through and push my limits."
As a result, Amy has shaved 30 to 45 seconds off each mile in shorter races. "It really surprised me," she says. "I didn't think it was possible, but it's true. Plus, my muscles are more toned and defined. My friends and family noticed the difference and asked, 'What are you doing?'"
"A wealth of information and passion."
She credits DexaFit—San Carlos Clinical Densitometrist Amy Stanbery with helping her realize her full fitness potential.
"Amy is a wealth of information and so passionate about what's she's doing to help people," she says. "I bounce ideas off of her all the time about my goals and training and she gives me great advice.
"The one word that comes to mind when I think of DexaFit is 'knowledge,'" Amy adds. "Knowing this information about my body is reassuring. I know exactly what I'm dealing with and that the goals I'm working toward are being achieved, which is very satisfying and exciting."
Amy gets a DXA scan every 8 weeks to track her progress, fine-tune her training and help keep her motivated and successful.
"I have an alarm on my phone that goes off every two months to remind me to make my appointment," she says. "DexaFit is as important to the success of my fitness regimen as my gym membership and personal trainer."